You may have heard of Corbin? No? Why should you? Let us tell you a story about saddles on motorbikes. And – no, we are not sponsored in any way – just enthusiasts. 
(To read this article in Norwegian, click here.)
Sometimes – actually not that rarely – the seat or saddle as it is more often called, rather cheaply made. The wear-quality may be splendid but the comfort and build quality is so-so and other times bad.  
This does not indicate a simple or low quality motorcycle. It´s just a fact that competition is hard and competitive pricing is a clue for selling loads of bikes. And that also means that the manufacturers will have to save money on production where ever possible.
The saddle is just that – a place to save money, by simply not making a seat, but instead a piece of plank and cover it with a thin layer of upholstery and then on top covered with gray or black vinyl. It works ok.
The consequence is, of course, a severe lack of comfort, which in the long run can also have consequences for the safety of the motorcyclist.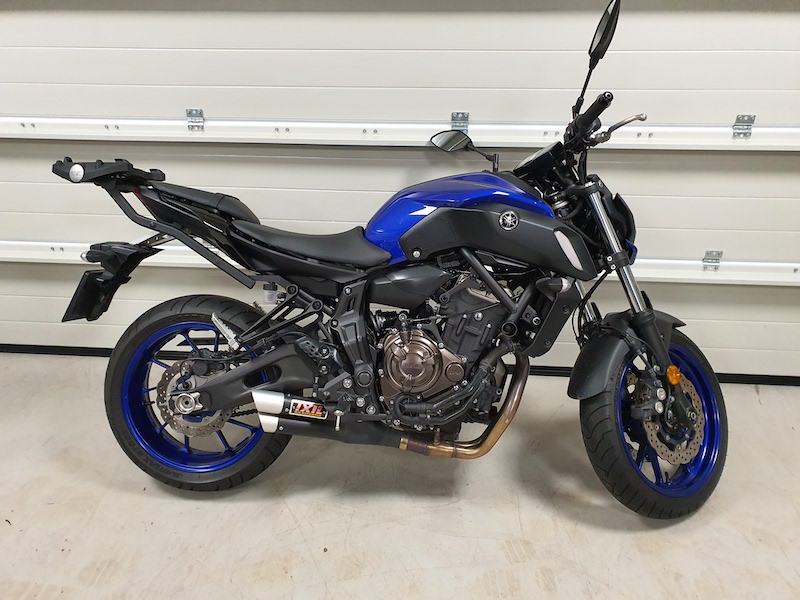 As indicated, the manufacturer, Yamaha Motor Company, has really made an effort to make a superb and yet affordable motorcycle. So where should the money be saved on this bike? Not on the frame, not on the engine. On suspension and dampers, perhaps, on the saddle – definitely.
We wanted to do something about this so that this diamond of a bike can shine can shine even brighter. Therefore, we started the work of finding a suitable custom saddle.
An example of such a motorcycle is the otherwise excellent Yamaha MT-07. One of the world's most popular and successful midsize motorcycles, and equipped with maybe the best midsize motorcycle engine on this planet.
After some searching, there was one producer who (for us) stood out at the top; Corbin Pacific Inc. This company is producing hand-sewn saddles, with world-class quality.
Two editions - customization - wizard guidance
On a specific motorcycle model, Corbin usually offer one or two shapes to choose from. This limitation is due to the fact that saddles must be made on a frame, a thick piece of plastic custom made to fit this specific bike. 
After selecting saddle type (shape), you can choose from a wide range of colors, fabrics and leather types, seams, thread, and much more, to form your saddle. In this way you can make a unique saddle – or go for the safe: black and gray. 
We choosed to play with the possibilities, and went for some colours.
Corbin has an excellent website on corbin.com, and here you will find a so-called wizard; a program that shows you the saddle as you construct it.
This is the place to play with different compositions of fabric and seams, and this is where it is affordable to try and fail – so it is testing and evaluation with many different compositions.
And the results can be absolutely incomparable ….
After some experimentation, the owner of the bike landed on a combination of leather in Indian brown and vinyl in matte black. With blue stitching and stripes, as well as a silver gray logo. We then took a copy of the web-photo and matched it with a photo of the motorcycle, to see the result. The result speaks for itself …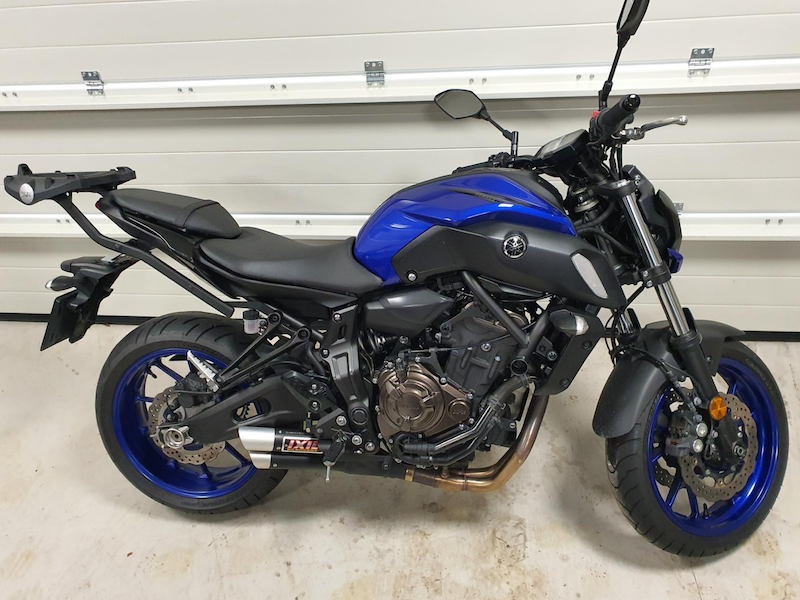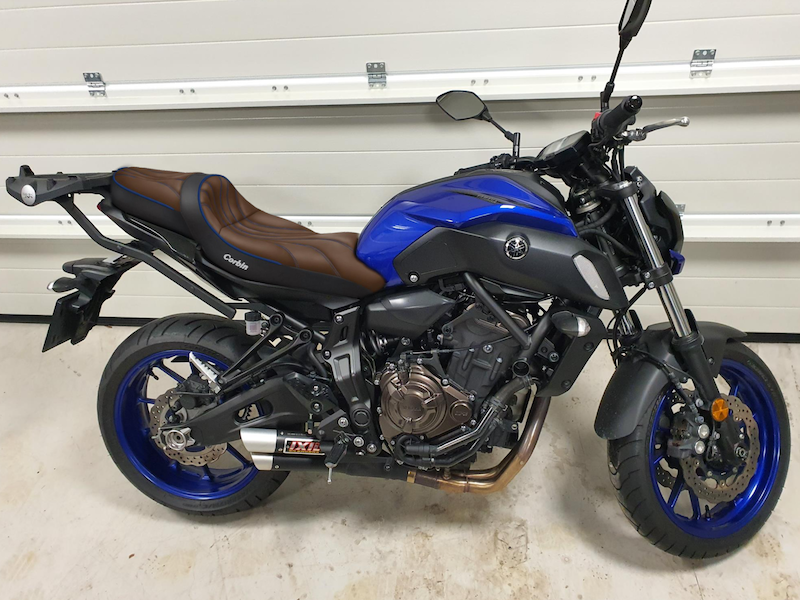 We have also ordered a saddle for a Triumph Bonneville T-120 and a Yamaha SCR 950. The result will be in a later article. (Edited: They have now arrived. Click here to view the article.)